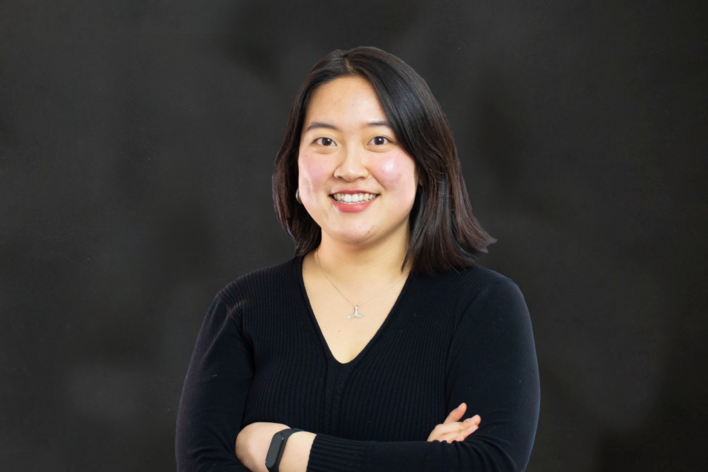 June 2022
Grace Kwon (DSI '20) @ Purpose
"Know your why. Have a clear goal and vision beyond DSI. Especially for international students, studying abroad is like swimming upstream. But your community and your why will get you through."
Design Strategist and DSI faculty Grace Kwon (DSI '20) started out in traditional visual communication design back home in South Korea. However, she always knew it wasn't her true calling.
In her undergraduate life, Grace took as many entrepreneurship classes as she could with her desire to be closer to people and gain industry knowledge. She also wanted to better understand the people utilizing design so she explored human-centered design. Grace was trained as a classical painter throughout her childhood. Her background in the arts has helped her to excel at visualizing complex issues and ideas (she was also our Mapping and Visualization Design instructor in Fall 2020).
Grace was inspired to apply to DSI to see how social impact on the global stage differed from what she was used to in Korea. South Korea, especially Sung-su, a region in southeast Seoul, is a hub where the social innovation ecosystem is strong and healthy. Working in co-ops, nonprofits, and big tech conglomerates with limitless funding for social impact, Grace was curious to learn what was happening outside of Korea, hoping to bring her new thinking and approaches to social innovation back to Seoul.
After DSI, Grace was hired full-time as a Strategist at Purpose in New York City. Some of her current projects tackle harmful narratives around poverty. Her work focuses on creating equitable working conditions for gig workers and increasing home ownership for Black & Brown communities. These are topics she knows well from her joint thesis with 2020 DSI graduate, Grace Kang. Whether it's working with funders like the Gates Foundation to corporate clients like National Geographic, Grace's job is to bring in the lens of equity and community design to projects that focus on product, service, and campaign innovation. In addition to her work at Purpose and DSI, she is continuing her research in Community Design in order to critically examine the shortcomings of Design Thinking and human-centered design when it comes to equity.
Informed by DSI's approach to systems thinking and equity, Grace says: "Being from a homogenous country you don't always get to see the larger systemic forces of racial inequities impact the work you do. Being with colleagues from all over the world, you get tap into their perspectives and lived experiences that expand your world view and thinking."