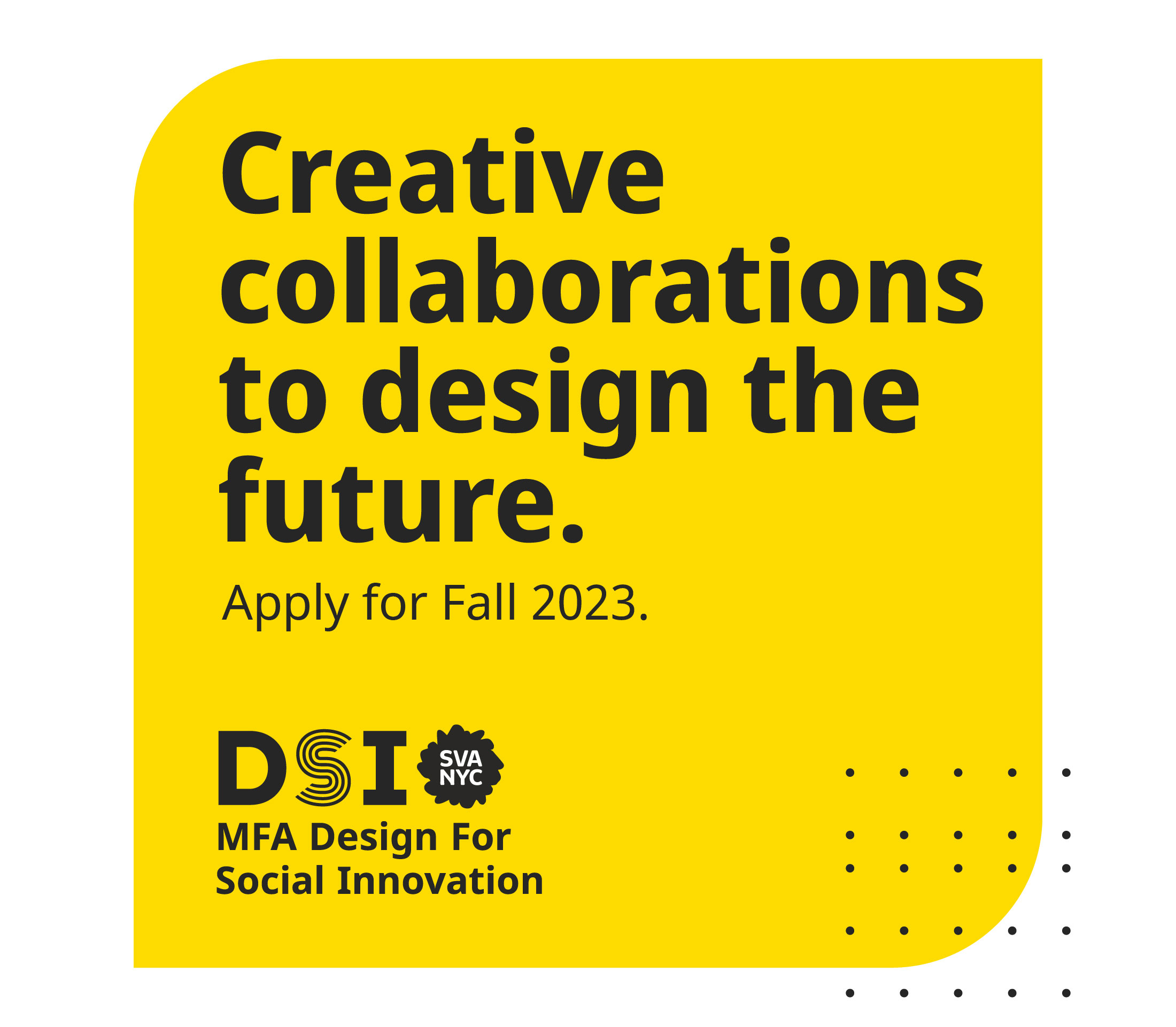 DSI is evolving
as the world evolves.
(and our website is evolving too)
DSI is a graduate social design program asking:
How can design offer pathways that shift us towards healthy, equitable systems?
What conditions and collaborations enable communities, systems, and nature to thrive?
How can social design increase care and our capacity
for change?
Social design

works with communities, organizations, governments, businesses, and the planet through:
Strengthening Relationships + Care
Advocating for health, equity, anti-discrimination, justice, joy, and healing, Supporting shared values and interdependence, and honoring nature's wisdom.
Design asks questions over solving problems, with care.
Intentionally
Co-Creating
Collaborating with communities, advocating for mutual benefit and abundance. Centering lived experience, while reducing harm.
Design can shift power, while building leadership and creatively responding.
Embracing Complexities
Breaking from things that no longer serve us. Recognizing the continuum and pluralities, and making the invisible visible.
Design supports new thinking over new things to imagine possibility and lead with vision.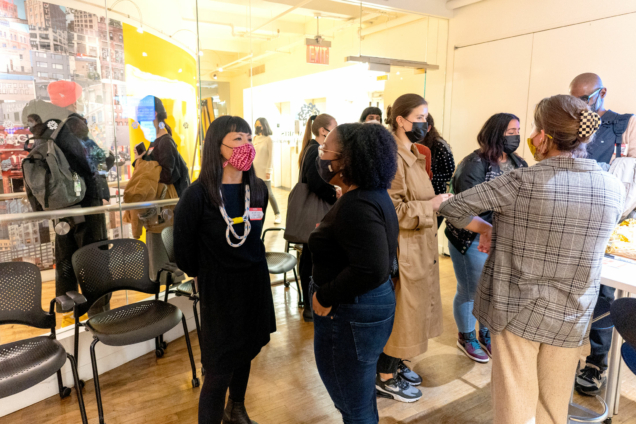 Events
MFA Design For Social Innovation
In Person Open House 2022
Friday, November 18, 5 - 8 pm EST - New Date!
Join us at our DSI studio in New York City to learn about the exciting work our global students, alums, and faculty are doing in social design – and see what an MFA in social design will do for you. We want to meet you!
EVENTS
DSI Open House 2022 - Fri, Nov 18
Join our in person Open House. Meet students, faculty, alumni, and people from around the world to hear more about social design. 5:00 – 8:00 pm EST In New York City. We follow COVID protocols, so please RSVP.
RSVP Now
Designer In Residence
Karen Proctor, Improv Lab Fall design residency
Karen Proctor returns as Designer in Residence focused on employing creative methodologies and improv practices to help leaders work more effectively on complex social issues.
Read More
Blog
Welcome our amazing Fall Faculty members
Meet our exciting Fall faculty: Laura Ceron Melo (DSI MFA '21) teaches UNSS, Entrepreneurship with Kobla Asamoah (Caminus Ventures), and Thesis Advisor Lona Vincent (J&J Design).
Read Blog