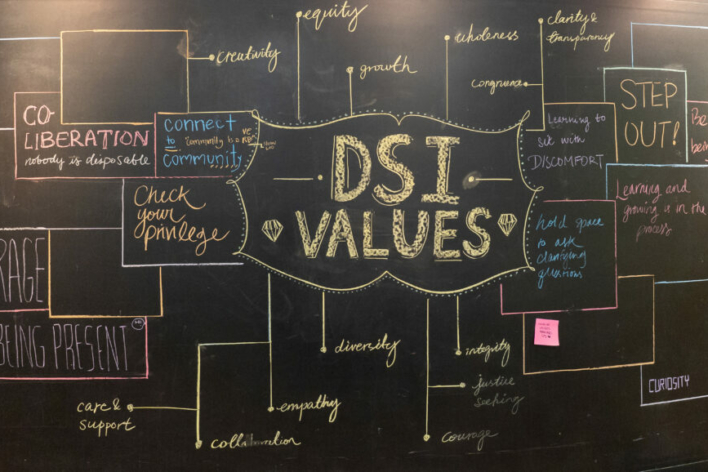 Creating Shared Values.
Congruent leadership means that our actions, activities, and culture aligns with our values. There are many different complex levels and structures to the social design work DSI does and the work we do out in the world. Simply having a process and values statement does not always guarantee that the values will always be respected and held.
Because we are human and make mistakes, there needs to be a way that we can hold each other accountable to our values through courage, love, and recognition of our mutual humanity.
Without an accountability process, there is no pathway for addressing conflict in deep relationships.
Without shared values, there is nothing to be held accountable to.
We practice being able to have conversations to hold people accountable, and practice being held accountable.
Credit: Dhara Shah (DSI '20) from our Shared Value Creation Workshop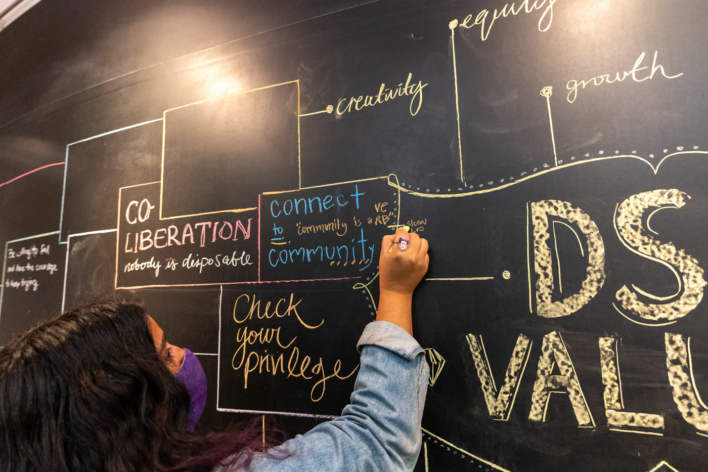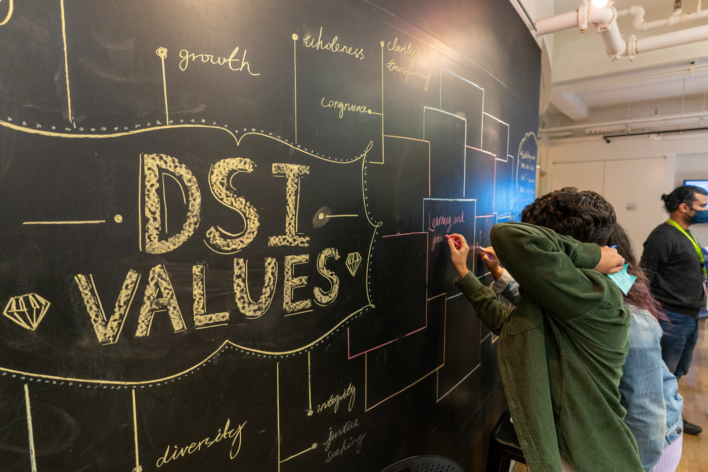 Embodying our values.
DSI Shared Values Workshop is held every Fall with the following intended outcomes:
DSI has a co-design set of shared values that students, faculty, and staff

have agreed to and that can be communicated within our processes.

The shared values that we hold will be practiced at multiple levels of the organization's operations.

The shared values that DSI holds will be held accountable through multiple levels of the organization's operations.

This process deepens the relationships across students, staff, and faculty.

DSI is able to model social change and transformation as a graduate program that teaches social change and transformation.