Social design is social.
We value our partnerships at DSI and maintain longstanding relationships. Check out these amazing communities and organizations to learn more about their work. Subscribe to the DSI mailing list or check our website for updates.
Thanks to our partners for all that you do.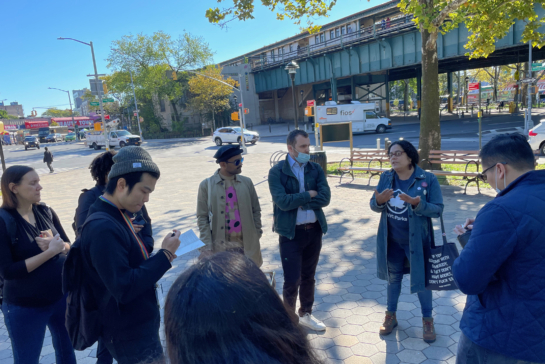 Montefiore, Loving the Bronx, Northwest Bronx Clergy and Community Coalition
2020 - Present
DSI partners with Montefiore's Primary Care and Social Internal Medicine (PCSIM) program in the Bronx to explore the intersection of community engagement, environmental health, community wellbeing, and design. DSI is in our 3rd year of collaboration with PCSIM who received an ADA microgrant in 2022 to support co-design with two community-based organizations in the Bronx: Loving the Bronx and Northwest Bronx Clergy and Community Coalition.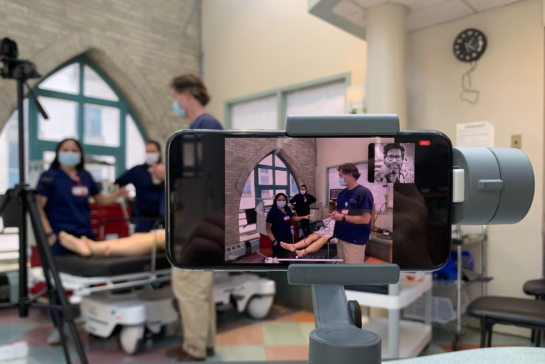 Protected Airways Collaborative: Weill Cornell Medical, New York Presbyterian Hospital
2019 - Present
In our partnership with the Protected Airway Collaborative, Weill Cornell has achieved successful multimedia, hands-on "learning installations" with participants of varying experience levels within their hospitals. ER Physician and educator, Dr. Jonathan St. George, has created the Protected Airway Course to transform medical education by using design to better translate complex knowledge in healthcare and amplify the innovation behind the project, beyond traditional silos in medical education. DSI students participate in learning installations with Weill Cornell Medical to codesign and iterate design interventions that enhance experience-based learning for medical students.