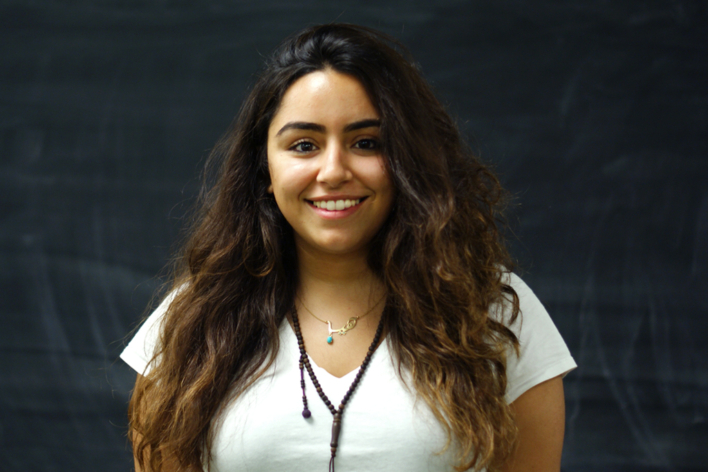 Haya Shaath comes from a family of cultural wanderers. She grew up in Riyadh influenced by Saudi cultures, her Palestinian heritage, and educational experiences at both British and American international schools. She traveled to the Philippines in high school, which planted an altruistic seed in her, and later moved to London, where she earned BA in Geography from King's College. At King's, she conducted two research projects – one in India, and another in Saudi Arabia – that, in addition to sharpening her design skills, taught her about the formation of communities and gender roles. Haya is also interested in art and the creative process and recently worked with Edge of Arabia, an arts initiative promoting contemporary art in the Arabian Gulf.
Now that she has graduated from DSI, Haya is based between Saudi, Jordan, and Spain, where she is working with her sister and is the founder of a luxury travel business. Her company, Whywander, requires that her team is constantly traveling and exploring new destinations with a fully-remote team. She has been documenting her observations and experiences throughout these travels, particularly on modern life as an Arab woman on her Medium blog: The Write of Return. In addition to her company, since graduating DSI she joined the global non-profit business accelerator, Endeavor, which supports entrepreneurs as they grow and scale their businesses in Dubai. After a one year stint there, she joined one of the largest luxury retail groups in the Middle East–the Chalhoub Group–to develop their retail-tech innovation lab. As part of the founding team at The Greenhouse, she helped develop programs for both the internal incubator for employees and an external accelerator for startups, matching solutions to business challenges.
Most recently, she has been working alongside her sister to launch an inbound travel business for tourism in Saudi Arabia. For the first time ever, Saudi is opening its doors to tourist, and thus investing greatly in developing its tourism sector. They will be working with local partners to develop authentic travel experiences that will support local businesses and inspire travellers alike. In her vision of developing this idea into reality, she sees a true flourishing of countless businesses with social impact and transformation at the core.