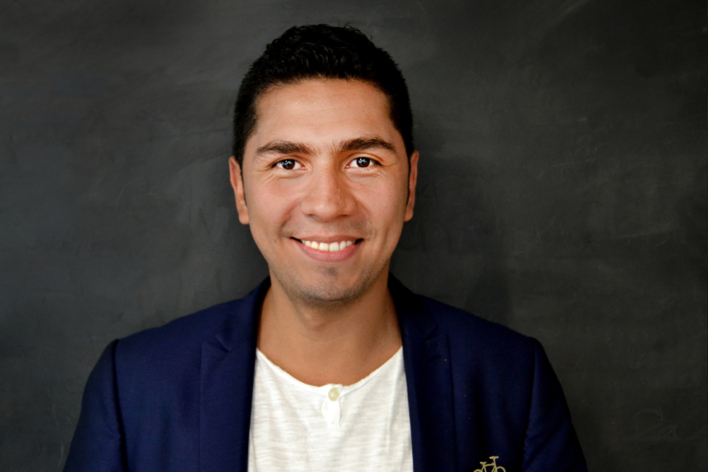 David Rojas-León is a Colombian graphic designer with a degree in Design Management from Universidad Jorge Tadeo Lozano in Bogotá. He's worked on a range of projects in web and print design, branding, communication, and strategic design. His first job was as a web designer at Casa Editorial El Tiempo. In 2010 he began work with the Bogotá government and has since remained in the public sector. He's also been involved in activism for gender equity, LGBT rights, and open-source software, among other causes, and believes that designers are responsible for social, economic, and political transformation. David is passionate about academics, cultural diversity, and the performing and visual arts. In his spare time, he dances flamenco and sings.
Since graduating from DSI, David has transitioned to working in experience and social design. He incorporates interdisciplinary research skills for human-centered design, systems thinking, and UI/UX. He currently works as Lead Experience Designer at the Institute for Global Health at Mount Sinai in New York City. He is also part of AsyleeDesigns, an initiative that wants to improve how we welcome and learn from newcomers in New York City, especially immigrants in need. He collaborates with IndyKids, a social justice newspaper by kids for kids. Additional collaborations include ongoing projects on environmental sustainability, healthcare access, and the incarcerated population.
His experience in New York City includes serving as a Visual Design Fellow for the United Nations Foundation and an internship at the 2016 Hillary Clinton's presidential campaign. David also co-produced the Priya's Shakti Augmented Reality Art Exhibition, in 2015 and 2016.