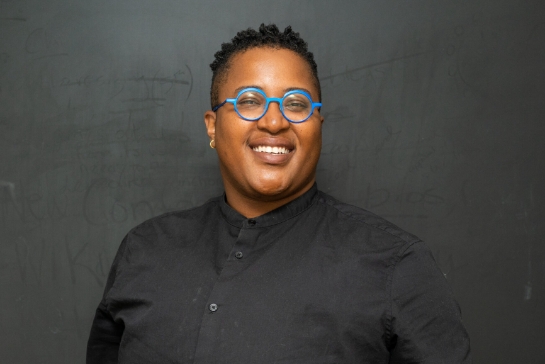 Sloan Leo is the Founder & CEO of FLOX Studio Inc.(floxstudio.com), a community design and strategy studio that collaborates with curious optimists committed to getting things done. Grounded in social justice values, FLOX Studio seeks to manifest a near future where power is shared, misfits feel they belong, and work is more humane.Through social practice art, education, and consulting they work with private and public sector institutions to create more brave, creative, and resilient organizational communities.
They have over 15 years of non-profit management, board engagement strategy and fundraising experience. They have worked with organizations such as The Environmental Defense Fund, the Trust for Public Land, The Wikipedia Foundation, The Ms. Foundation and The New York Women's Foundation.
In 2019, they were appointed as the inaugural Designer-in-Residence at The School of Visual Arts (SVA), Design for Social Innovation program. In September 2020, they were awarded a Queer.Archive.Work residency where they produced QUEERBOOK, a community sourced anthology documenting queer community building practices in the context of the coronavirus and America's great reckoning. In addition, they serve on the faculty of NYU and SVA.
Instagram @therealsloanleo