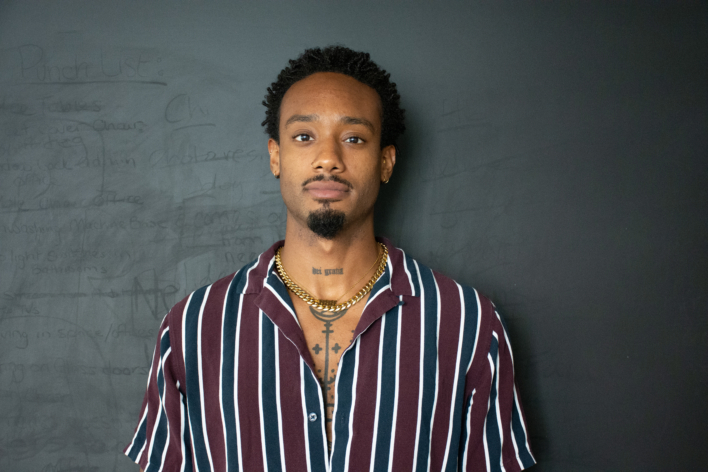 DiMitri Martin is the Systems Administrator for the Design for Social Innovation MFA at SVA.
After studying in South Korea and Japan, DiMitri received his Bachelor's of Arts in Film & Television Production at the University of Westminster in London, and has worked in various roles in film, television, and fitness media production. His areas of expertise include post-production for audio and image, as well as music production and film sound design.
He's an avid reader, gym junkie, macaroni and cheese enthusiast, and multilinguist with proficiency in Japanese and Korean. When he isn't producing music or deeply fascinated with the newest book in his collection, you will most likely find him at a SoulCycle class.
He now lives in Brooklyn, NY.