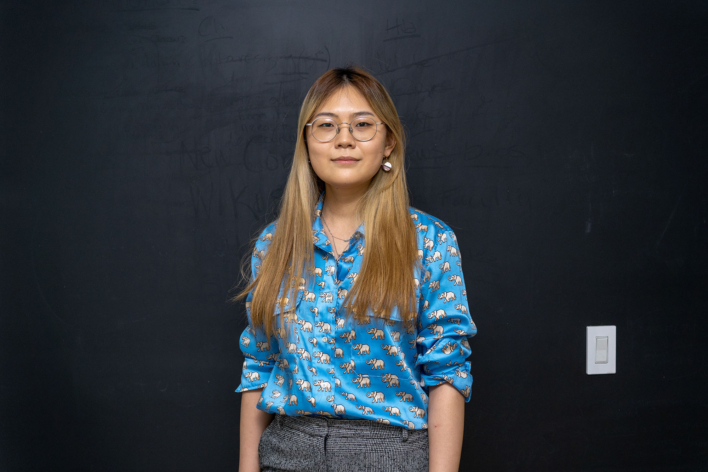 Catching up with Kehan Zhang ('19)
Kehan Zhang ('19) was quick to kick-start her career in human-centered design after graduating from DSI, and her current trajectory is quite different from the work she was doing just a few short years ago.
Before discovering the world of social innovation, Danielle graduated from George Washington University with a degree in anthropology. Soon after, she became an associate producer at the Travel Channel before moving on to become a visual designer—and eventually head of operations—at Crate and Barrel. It was from these jobs that she developed a real affinity for creative thinking and soon found that she was ready to broaden her horizons. She wanted to marry her previous professional experience—which included an affinity for problem-solving and partnership building—with a suite of new skills that would allow her to make a meaningful impact on social issues she cared about. Drawn in particular to human-centered design, cross-system practices, and the opportunities that would come from such a skillset, she found herself enrolling in DSI.
This spring, we will be welcoming–and in some cases re-welcoming–a number of practitioners to the DSI team, and we're excited to introduce them!
First we welcome back DSI '20 alum and one third of our spring '21 designers in residence to help co-teach our Global Guest Lecture Course! Ryana Burrell is a multidisciplinary designer with experience in People Operations process design, User Experience design, workshops, and facilitation. She is the Lead UX and Product Designer at BallotReady, an organization that builds tools that empower voters to feel more confident and informed at the ballot box. This work builds upon her commitment to and interest in designing for civic engagement, which took shape during her time at DSI in the form of a Fast Track project called VOCAL, which sought to provide users with the information they need to be more engaged citizens.