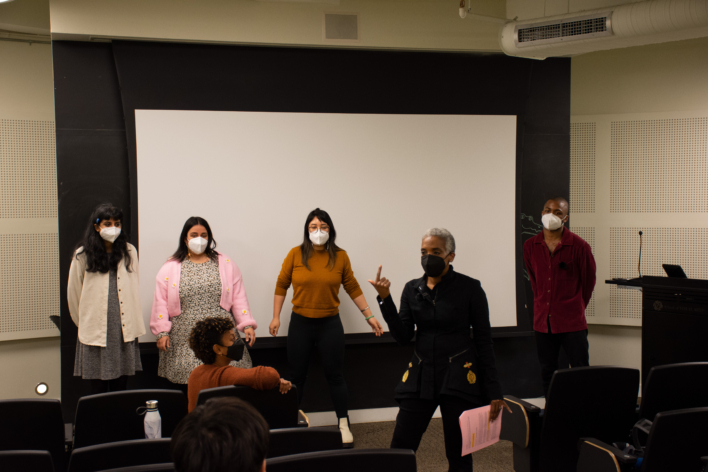 DSI faculty and design strategist Karen Proctor returns as Designer in Residence for Fall 2022 semester. As a continuation of her work last spring, Karen's focus will be on employing creative methodologies and practices to help leaders work more effectively on complex social issues. She will kick off her first workshop in our Global Guest Lecture class on September 28. Karen will also work with DSI students to help her conduct and analyze insights from leader interviews in October and November.
Karen's vision is informed by practices used in applied improvisation, which integrates imagination, emotion, and physical embodiment to support various dimensions of self-efficacy. She also hopes to incorporate findings from her residency into her Leadership course at DSI,  guiding "social design leaders to have stronger internal belief that they can be successful when engaging in the most demanding kinds of leadership processes." 
To read more about her inspiration and goals for this residency, take a look at her work from last year.