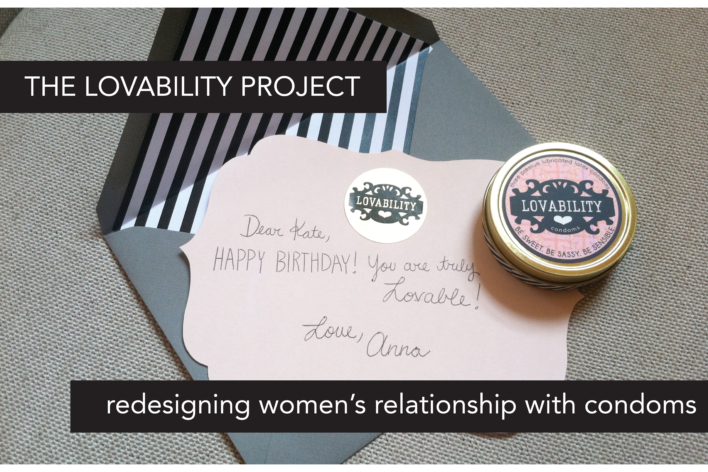 The Lovability Project
How redesigning women's relationship with condoms can empower them to take responsibility for their sexual health.
Tiffany Gaines
Tiffany Gaines graduated from NYU with a BA in Social Entrepreneurship. She kick-started her life as a graduate by working as a consultant for Hyatt Hotels, where she helped them re-imagine the hotel experience. Since then, she's designed multimedia communication strategies for clients in the beauty, food and beverage, and event-planning industries. After joining the DSI program, she started her own business, Lovability Inc., designing products to promote female empowerment and safe sex. In her life outside design, Tiffany is a Licensed Real Estate Agent and a former professional Disney Princess.